2014 Apprentices

2013 Apprentices
2012 Apprentices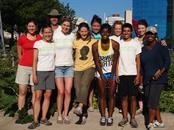 ABOUT THE PROGRAM
The Growing Places Indy Summer Apprenticeship Program immerses participants in the work of Growing Places Indy, from hands-on farm work to community engagement to fundraising to youth education. Participants are challenged to consider what change they want to see in the world and are trained in skills they can employ to take action. Participants build a strong team relationship within their cohort and have the opportunity to meet many leaders doing transformational work in the Indianapolis area.
HOW TO APPLY
FOR MORE INFORMATION
For more information about the Apprenticeship Program, check out the 2013 Summer Apprenticeship Program Daily Schedule, read testimonials from past apprentices below and click the image to watch a video about the program made by one of our 2013 apprentices!
~~~~~~~~
Apprentice Alumni Testimonials
Brittany Cheviron (2015)
As a regular volunteer with Growing Places Indy, I had long dreamed of participating in the apprenticeship program and spending my summer biking around town to urban farms, gardening and practicing yoga. I had what I thought was a clear idea of the joy I would experience from getting to participate in this program, and yet I still underestimated its positive impact. This summer was the best summer of my life! How fortunate we apprentices were to have the opportunity to dive into ourselves and to share space for healing and growth. How lucky we have been to form such genuine connections and engage our potential. I am so grateful for all the wonderful people I met within the group and the community and thankful for all the incredible places we got to go. The apprenticeship not only provided an opportunity to gain wisdom about urban agriculture and food systems, it also allowed us to gain a deep wisdom about ourselves.
Joel Malkoff (2015)
I am so grateful to have participated in the apprenticeship program. I made many good friends, developed a stronger understanding of myself, deepened my relationship with Indianapolis, gained hands on farming experience and now see a comprehensive view of Indianapolis' local food system and the people that make it possible. Thank you, Growing Places Indy!
Mason Cassady (2015)
The apprenticeship was such a diverse and dynamic approach in community action, where self-examination, yoga and group workshops meet hands-on agricultural practice at the Growing Places Indy farm sites, along with frequent visits to other farms in the Indy area. Through all of that activity over the course of the summer, I now feel equipped with many more tools to utilize moving forward in life: with self, relationships, community and finding where I fit into it all. That said, if you find yourself in a place of transition, searching for the next thing in life or eager to try something new, I advocate wholeheartedly to participate in this unique opportunity!
Arielle Adams (2014)
Fresh produce: something that is simple and pure but somehow we have lost the idea that something so simple can be so good for us. We have become lost in the ideas of low-fat, microwave meals, convenience items, fast food and the plethora available at the grocery store. I was diagnosed with polycystic ovary syndrome in 2010. It took me a little while, but I realized that the only way I could help myself was by eating wholesome food and taking care of myself. This apprenticeship was an amazing experience. I learned more than I ever thought I would about how to care for plants, the environment, my body and emotions, and those of other people. Planting, maintaining and harvesting from the gardens; self reflection, group encouragement and teamwork; yoga and bike riding; talks on food injustices, small businesses and nonprofit organizations - what a summer! The experience sparked the flame of my passion into an even brighter fire. I am striving to encourage others to improve their wellness with the many ideas discussed and lessons learned during my time with Growing Places Indy and hope to inspire others as much as I was inspired through my apprenticeship.
Ashley Dress (2013)
The summer apprenticeship was really a period of personal growth for me. I learned about the food system much more in depth, about how it affects all of us, both internally, as a matter of health, and externally, affecting our economy and environment. I learned about the technical aspects of farming and the satisfaction that comes with putting in a long, hard day of sweat-inducing physical labor. I formed strong bonds with people over a bed full of weeds and had great conversations that made me think in new ways. And the yoga! I miss it every day. Without that aspect, it would have been a completely different summer. Currently, I'm working as a FoodCorps service member for the Northwest Iowa Food and Fitness Initative. I found my time with Growing Places Indy has helped me to be a better resource for the schools that I serve in now.
Jay Trolson (2013)
Probably the most valuable thing I took from the apprenticeship was a greater understanding of my own personal wholeness and an appreciation for the concept of wholeness itself. I noticed improvement in my relationships with the people in my life. There was a big emphasis on commitment and accountability. The apprenticeship combined a diverse range of hands-on farm experience with a city-as-school educational approach. The intent is to teach apprentices more than just gardening techniques. During the 10 weeks, we all opened up, grew and connected to each other and the Indianapolis community, learning as much about ourselves and Indianapolis as the subject of agriculture, not to mention we had a lot of fun.
Kelly Murray (2013)
Going into the summer apprenticeship, I expected to work hard, learn about farming and have some fun. What I received from the experience was so much more, and it continues to stay with me and unfold every day! Riding around the city by bike was a blast, and learning about the amazing projects going on filled me with a new sense of pride for the people of Indianapolis. I felt incredibly vibrant with all of the exercise, yoga, fresh veggies and laughing. I found myself learning about the world, as well as looking deep within and finding fresh, creative perspectives. Nothing could have prepared me for some of the challenges I confronted, and it was transformational to become that honest and open with myself and the friends I made. Ten weeks with Growing Places Indy helped me to find more possibilities and opportunities, to be more mindful and to love more honestly.
Christie Koester (2013)
When I first learned of the Growing Places Indy apprenticeship, I was most excited about the farming aspects of the program. What I came away with was more than I ever could have imagined, thanks to the truly amazing people I was surrounded by all summer. I learned a tremendous amount about urban farming, but when people ask me about the program, I find myself gushing about so many other aspects of the program -- yoga, bicycling all over downtown, self-exploration, community involvement and communication and teamwork with other apprentices. Being a part of the apprenticeship was one of the best decisions I've made in my life, and I'm so grateful to have been given the opportunity.
Tracy Cork (2012)
My apprenticeship with Growing Places Indy was awesome. I enjoyed so many aspects of the program, but the two that stick out the most were tending to the veggies and practicing yoga. Our workdays were Tuesdays, Wednesdays and Thursdays. The work mornings were harvesting veggies for restaurants, CSA and veggie stand. What made harvesting fun was we always played some type of game so it really did not feel like working. In the afternoons, we tended the beds by weeding, clearing and planting new veggies or cover crops. I learned so much about tending veggies that I have applied what I learned to Ms. Mary's Community Garden (Center of Wellness for Urban Women) and plan to grow some veggies this year on my patio. Yoga was an extra bonus. I have always wanted to practice yoga in a classroom setting and what a better classroom than outside. The Earth beneath and the Sky above really made me feel connected to God and creation. Mondays were yoga and self-exploration. These sessions were so profound and intense, but I always left feeling renewed and recharged. I now practice yoga as often as times permits. What a great experience!
Sarah Robinson (2012)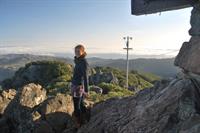 I applied to participate in the Growing Places Indy summer apprenticeship because I wanted to really understand how my food was grown. I also wanted to be a part of the complete life cycle of my food—from seed to fruit to waste to soil and back again. I hoped that this program would allow me to become a bigger part of the Indianapolis food community and learn how to share my passion for food with others in my city. This program gave me the opportunity to do all of these things and so much more. I learned the basics of how to run an urban farm and was able to connect with inspiring people who are working to make our local food community stronger. Most importantly, I learned how my actions affect my environment and community and realized the power I have to contribute to the creation of a sustainable community. It all starts with me. Working to create a sustainable self is the first step in building a sustainable community and environment. The Growing Places Indy summer apprenticeship is a transformative and holistic experience that will truly strengthen the body, mind and soul of each participant.
Muriel Cross (2012)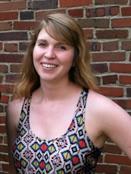 As soon as I finished interviewing for the 2012 summer apprenticeship with Laura and Tyler, I called my dad. I told him I really wanted to do this program not only because the program aligned with my interests, but because I had no other options for the summer. Kind of scary as a recent college grad looking for a job. However, Tyler reassured my choice to take a break after graduation, and it turns out it was a great one. This past summer was one filled with hard work, fresh/local food, biking, meeting Indianapolis community influencers, yoga, direction and motivation. My favorite moments were getting to know my fellow summer apprentices while biking to and from GPI, including that one time we got caught in the rain... the yoga sessions with Laura where we would set our intentions for the day... the busy harvest times when Tyler would always freak out about getting it done in time, even though we always did... and the silly times where we somersaulted in the grass or "shook it out" in the garden. I could not have asked for a group of people more inspiring and welcoming. Wellness and sustainability are important to me and my food and lifestyle choices will always be influenced by my time in the dirt with Growing Places Indy.
Megan Mirro (2012)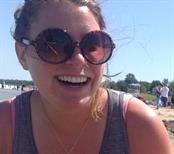 Having moved to Indianapolis to pursue a graduate degree, I believed the Growing Places Indy apprenticeship would be a great introduction to the grassroots activity occurring in the city. The positive connections formed between apprentices and the community were beyond what I had imagined, but the most surprising was the improvement in the relationship with myself that occurred over the summer. It was incredible to realize how independent and free I could feel when I had direct control over my food, transportation and wellness. Laura and Tyler daily demonstrated to us how simple it can be to make our world more fulfilling and sustainable when we begin with ourselves. Since the summer, I have worked to maintain this feeling of empowerment by continuing to ride my bike, shop local, participate in community events and stay informed about food policy decisions as much as possible. Before the apprenticeship, I was rather blind to the vital role that yoga and the yamas played in my well-being. Now that I am aware of this relationship, I hope to partake in a yoga teacher training program in 2013. Thanks for showing me the way Growing Places Indy! I believe that any individual is capable of gaining extraordinary insights from this apprenticeship and wish that everyone could have this type of experience at some point in their lives.
Kate Langdon (2012)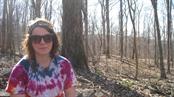 Looking for a summer apprenticeship, nothing sounds so sweet as working outside, doing yoga and eating fresh veggies. It is very easy to see why participants are interested in pursuing the Growing Places Indy apprenticeship. However, the beauty of this experience is how long-lasting the benefits are. Since spending summer 2012 in the program, I have started practicing yoga daily and volunteering at the Butler University Farm. My cooking has been revolutionized with ingredients I don't know how I ever lived without, most notably kale, arugula, and pattypan squash. I met fellow participants that grew very dear to my heart and I still correspond with months later. I learned a lot about gardening but also a lot about myself in the process. The program was such a joy. I'd recommend it to anyone interested on working on their overall wellness and who's ready to have fun doing it.
Ellen Mail (2011 Apprentice and 2012 Program Coordinator)
The Growing Places Indy summer apprenticeship program was a catalytic experience for me. Its integrated design – combining vegetable farming education, self inquiry and exploration and engagement with the Indianapolis community – cultivated many layers of awareness. I discovered myself. I acquired knowledge about sustainable agriculture and community-based food systems. I developed an altogether new and more meaningful relationship with the Indianapolis community, a city that has always been home to me. Having the opportunity to learn and grow (vegetables and personally) alongside the other participating individuals was what made the entire Growing Places Indy experience so special. This apprenticeship program inspired my career path. I am currently serving on a food policy council representing New London County, Connecticut, through the AmeriCorps VISTA program. I can say with confidence that my long-term career will contain pieces that I have identified as centrally and crucially important because of my Growing Places Indy experience, including sustainability, community and holistic well-being.
Jayne Glick (2011)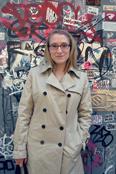 Majoring in Visual Communication Design at Herron School of Art (IUPUI), I decided I needed a break from the computer screen for a summer. I had been doing a school project with a new community garden (Growing Near West) and was starting to become more interested in where my food was coming from, so this seemed like a perfect summer opportunity. My experience at Growing Places Indy didn't just teach me about urban farming or yoga (although I have definitely become more educated and passionate in both areas). This experience taught me that you can combine your passions, and when you do, life is more fulfilling! After that summer, I've had the privilege to be an IUPUI Community Partner Scholar for Growing Near West, design an urban gardening guide for IUPUI's Center for Urban Health and got to help GPI with a few small design jobs. Also, I loved the people and my fellow apprentices at GPI. It is not only an apprenticeship – it's a support system!
Andy Cochran (2011)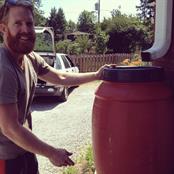 I was miserable at my job and wanted something more from my life and to follow my passions. Laura and Tyler were generous enough to offer me an apprentice position. I instantly took that opportunity and quit my job the following week. Through that process, I have had the opportunity to meet some amazing people and do some amazing things with the help of others. I am now fortunate enough to make my living as a sales rep to restaurants and catering at The Smoking Goose; and I am also now the owner of Circle City Rain Barrels. Tyler and Laura were kind enough to show me how to build my very own, and then passed down the business to me. These are some of the amazing things that have filled my life after my time with GPI. During my apprenticeship, I enjoyed getting back to the earth and learning as much as I could about sustainable agriculture. Another positive aspect of working with GPI is the dedication not only to food and body, but to the mind and spirit. I so enjoyed our daily yoga and meditation exercises and miss them to this day. It was a very special time of hard work and dedication brought about by following my passions in life. GPI created a place where I could go after what I loved about life and also gave the support needed to make a what was a very scary jump in my life end in a very life changing and 'soft' landing. That journey and progression continues to this day.
Jenn Burns (2010 and 2011)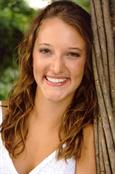 I chose to be a part of Growing Places Indy because it was an opportunity to pursue my passion of food in a purposeful way. I had always loved food, but didn't think I could have a meaningful career in food. But, thanks to Growing Places Indy, I was exposed to a world of possibilities. I realized I could work in public policy, hunger relief, community building, youth empowerment, the restaurant world and specialty product sales. Even more importantly, I was given the support to take the road less traveled and make my dreams a reality. In addition to helping me realize my future career and personal aspiration, I appreciated my time with GPI for its diversity of experience, introduction and assimilation into the local food scene and the indispensable network. Laura and Tyler have been mentors and wonderful friends to this day. I will forever be indebted to Growing Places Indy for narrowing my passion and perpetual support.
Audrey Brinkers (2010 and 2011)
I've always had an interest in plants, and I've always had an interest in people. However, prior to my apprenticeship at Growing Places Indy, there existed a disconnect between the two. It wasn't until my work with Tyler and Laura that I learned that the cultivation of soil and community can, and should, be simultaneous and collaborative. Through the planting, tending and harvesting of our beloved produce, apprentices learned the beauty in growth. And through lunches, conversations and even yoga with others, apprentices could see the expression of this beauty in the development of communities and cultures. This knowledge and inspiration has led me to the passions I now find most deeply rooted within myself, and I attribute my time spent at GPI, without hyperbole, to my long-term goals and hopes for the future. I have not simply learned about growing plants and involving community; I have gained the confidence to teach others about the significance of growing well, eating well, living well and being well.
Sara Swan (2010)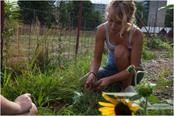 I can, in all honesty and in all cheesiness, say that Growing Places Indy and the people behind it changed my life. I came out of high school with a vague desire to do something with social and environmental justice and a love of cooking and food, and GPI sparked my consciousness of how farming beautifully ties together all of these things. The vision of a mutually supportive, self-sufficient and socially conscious community that GPI burned into my soul has since led me to create a major in Sustainable Food Security at Indiana University, to work on farms in Bloomington and Quebec, to lead the campus garden at IU, to volunteer with the Bloomington Food Policy Council and with the IU Food Working Group and to intern with Mother Hubbard's Cupboard's garden program. In all of these experiences, I feel so thankful to Laura and Tyler and the other apprentices for introducing me to a nourishing community, where, thank goodness, you can always find a good meal.